Nowadays, watches with leather straps are very diverse and sophisticated. Because it is animal skin, the watch strap will be very easy to be affected by the external environment. That will greatly affect the aesthetics of the watch and we need to replace them. So, what is the secret to choosing a good quality leather watch strap? Let's find out the following article!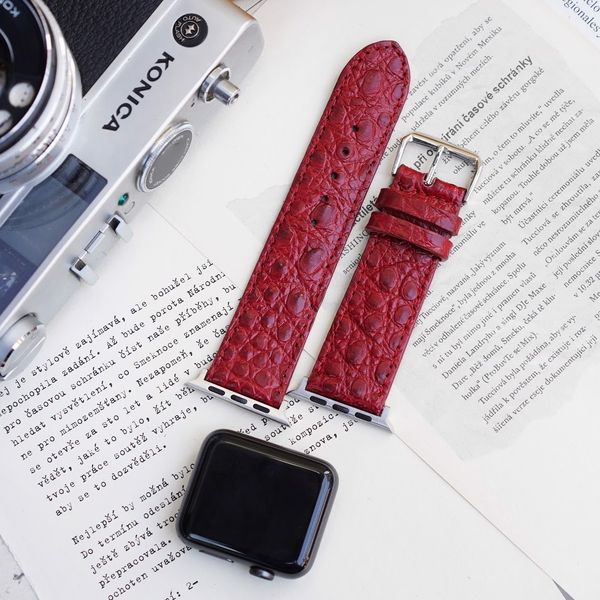 Choosing to buy leather watches is not too difficult, but choosing a quality product is not easy. Because on the market today, there are many types of watch leather products with diverse and sophisticated designs that make it difficult for consumers to distinguish between real and fake.
Because of interesting cheap items, a lot of people have chosen the wrong watch straps of poor quality, shape and size completely different from the model when advised to buy.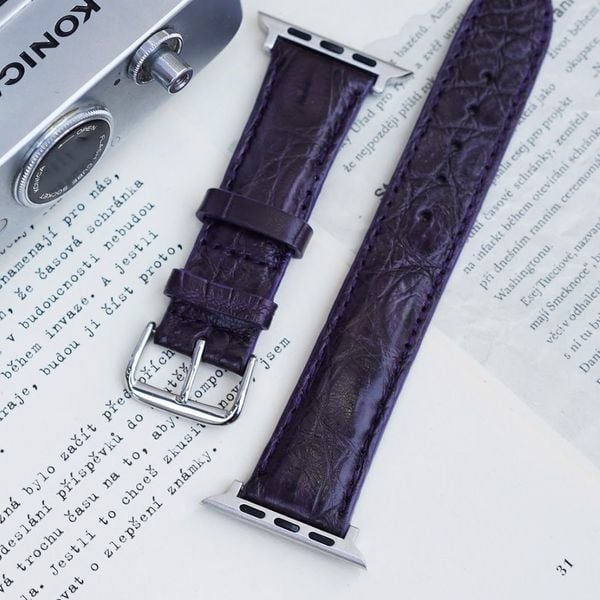 Therefore, to avoid the situation of "loss of money", you should note a few tips to distinguish genuine fake goods below.
Consider the selling price of the product
The first secret that you need to remember to choose to buy good quality leather straps is to consider the price. Because if it is a 100% genuine leather product, the price will definitely not be too cheap, at least from 60USD.
Therefore, if you find that the price offered by the store is too low, you can somewhat guess that this is not real leather.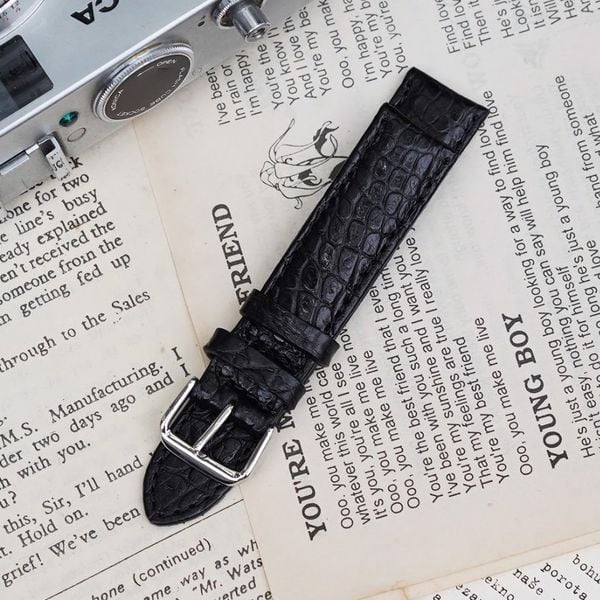 Distinguish genuine leather from artificial leather structure
If it is genuine leather, leather cord products will certainly have very natural and genuine patterns. Especially the striae, the tiny pores on the skin really certainly not even.

Difference from Real and Fake leather 


Use your hands to press the skin surface to distinguish genuine or fake leather
On the contrary, if the leather is fake, on the surface of the skin, it will have smooth, unrealistic look and evenness due to mass stamping through machine technology.
Testing skin elasticity and water permeability
If it is real leather will have very good elasticity, real leather is very thin and supple. In contrast, fake leather will be hard, not elastic.
When we try dripping 1-2 drops of water on the surface of the skin, if it is real leather, the water drops will gradually penetrate the skin and vice versa, fake leather will cause water droplets to spread and spread out of the surface.
Select watch straps via a preliminary evaluation
Through the overview also somewhat assess the quality of the product. If it is a 100% genuine leather strap, it will have a very natural color, the leather product has a uniform color.
Genuine leather, though looking directly, will feel more rough, but when touched, it will feel softer and more realistic. On the contrary, if the product is of poor quality, it will be glossy, but when touched, it will be very hard and inelastic
Choose reputable and quality selling points
In addition to buying watch straps based on the above knowledge, you need to select and find reputable, quality-assured suppliers.
Because on the market today there are many selling points that have not been verified for quality. Therefore, before making the decision to order, you should find out carefully about the address provided.
If you do not really believe in your decision, you can also consult the people who have been using these products to get the most useful advice.

Note when using leather watch straps
Any product after a period of use will lose a certain part of durability and aesthetics, as well as leather watch straps. To ensure the product always looks beautiful as the original, you can keep in mind the following notes:
– Avoid exposing the product to direct contact with humid environments for too long.
– Regularly clean the product to avoid dirt and always shiny as new.
– Do not use any kind of chemical detergent.
– Use moisturizer to apply on the surface of the leather strap to help skin soft, retain moisture, especially in the dry autumn-winter days.
– Store products carefully if not in use.
Above is the secret to buying good quality leather straps that we want to share with our readers. Hopefully, with these shares, you will choose the most beautiful and quality products.
If you still have questions or would like more advice, contact us. We will contact you as soon as possible and help you with the most helpful assistance. Surely you will be satisfied.